Relaxing by the beach with a cold drink is one of the simple pleasures in life. Beat the heat this summer with these three simple drink recipes. Enjoy!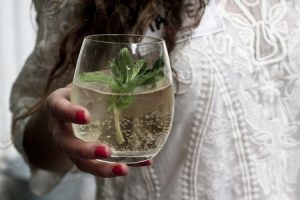 El Rebujito Ingredients:
Sherry wine – Manzanilla or Fino
Fresh leaves of peppermint or mint
Lime flavored soda
Ice
The refreshing summer drink of southern Spain, the rebujito, gained its fame and popularity as the beverage of choice at the Feria de Abril in Seville. To make a good rebujito you only need a few ingredients, but they should be of high-quality. This Andalusian cocktail uses the wine of the region, preferably Manzanilla sherry, lime soda, and fresh peppermint or mint. Go ahead and make a whole pitcher of rebujitos because the first glass goes down easy, as does the second, and the third… To the pitcher add ice, Sherry, peppermint, and/or mint leaves, stir well and continue by adding soda. The proportion should be about two parts soda to one part Sherry. When having trouble finding a high-quality lime soda, try using club soda with fresh lime and adding a touch of simple syrup.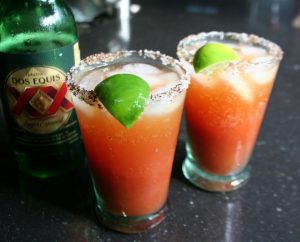 La Michelada Ingredients:
Beer
Clamato
Salt
Lime
Chili powder
Worcestershire sauce
Hailing from our neighbors in Mexico, the michelada will reinvent the way you drink beer this summer. The michelada takes thirst-quenching drinks to a new level. To make a michelada, line the rim of the glass with salt, put a healthy portion of fresh lime juice and a healthy pinch of salt, then fill the glass up with cold beer and Clamato. This recipe is the basic michelada, but there is a world of variations to this recipe to play with. Try substituting the salt for Tajin or adding various salsas to the mix of lime and salt. If you visit Mexico, the michelada can vary from zone to zone and could also be called a chelada. There are enough variations to try a new recipe each day of the summer.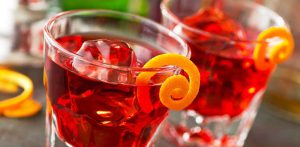 L'Americano Ingredients:
Sweet red vermouth
Campari
Club soda
Add a citrus twist, if desired
Famously known as the drink of choice of James Bond in 007 Casino Royal, the Americano was created in Milan and has gained international fame all over the world. With a beautiful balance of bitter and sweet, this cocktail will quickly become your drink of choice. In a rocks glass, over ice, add equal parts Campari and sweet vermouth, and a splash of club soda. Garnish with orange peel to complete the drink and enjoy! Be careful when ordering at the bar to ensure you don't end up with a coffee accidentally.