Love Island is Big Brother mixed with the Bachelor to create the perfect disaster. It is the definition of a guilty pleasure. Contestants, or Islanders,  are competing to win $50,000 and each other's hearts. To win the grand prize, Islanders must stay a couple till the end of the series while managing not being voted off by viewers. 
Staying in a relationship on beautiful Fiji doesn't sound too hard, right? Well, new hotties enter the villa all season long to spice up the already scandalous show. And don't worry — with one-hour episodes releasing five days a week, this show will never leave you bored. Each episode is filled with bathing suit bodies, steamy couples, and drama from start to finish. 
Where and When to Watch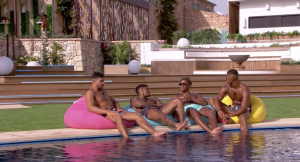 This UK show is currently running it's Winter Love Island 2020 on CBS and Hulu. While it might be hard to catch up on the season this late in the game, jumping in on the next episode will still leave you begging for more. The current season was recently extended from four weeks to six weeks and is expected to finish towards the end of March. If you want to enjoy the love crazed show next season, be on the lookout for the Summer 2020  release date. 
You're an Islander, too!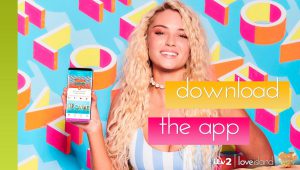 One of the coolest parts of being a Love Island fan is that you have a say in who stays! By downloading the Love Island app, you can vote to keep your favorite couple in the villa while booting off the couple that drives you crazy. This interactive feature ensures the season consists of only the most entertaining Islanders. After the show ends, you can still tag along for the fun by following contestants on social media. You might have scroll past a few sponsored posts, but you can keep up with the relationships that lasted! 
Love Island is the best way to end your day and immerse yourself in your new guilty pleasure.