Elder millennials are urgently waiting for the Saved by the Bell reboot to release coming in April 2020. The Millennial generation consists of anyone born between 1981 and 1996. With Saved by the Bell airing right in the middle of that generation in 1989, it made for the perfect after school tv show. Now, the then youngest generation of Saved by the Bell fans are in their early 40s and are thrilled for the show's return. We've got everything you need to know to start the series. 
Where can I watch? 
The new show will stream on Peacock, NBCUniversal's streaming service. And don't worry, you can binge the whole show for free if you don't mind sitting through a few ads. And that's the perfect time to grab some snacks and pretend your eating at The Max's! 
The Cast
While some cast members are not returning for the iconic reboot, Elizabeth Berkley, Mario Lopez, and Mark-Paul Gosselaar will continue their characters in the new show. They're joined by new leads Josie Totah and Dexter Darden. Josie Totah has guest-starred on New Girl, 2 Broke Girls, and Glee. Dexter Darden is most known for his role in The Maze Runner. The combination of this cast guarantees an exciting season.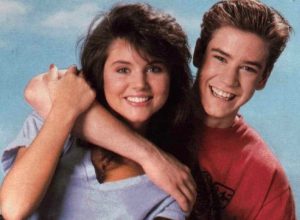 The Rundown 
Everyone's dying to watch the new plotline. Saved by the Bell is taking a more serious tone for the loved character Zack Morris. Zack's in hot water for his actions as California's governor, his decision to close too many low-income high schools forced affected students to transfer to the best schools in the state, including Bayside High. Bayside High is given a sense of reality with the influx of new students due to Zack's actions. Given this juicy story-line, who knows what will happen in the new season. Hopefully, we'll get some closure on where the characters are years after graduation. 
Whether you watched Saved by the Bell when it first debuted or binged the reruns, the Saved by the Bell reboot is sure to have you reminiscing.