Taking inspiration from all of the world, here are some must-try summer eats to keep you cool during the warm weather.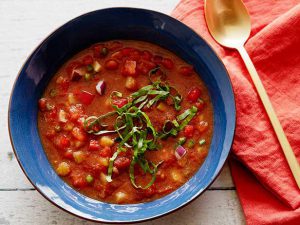 Gazpacho
Hailing from Andalucia, Spain, where the sun is always shining, gazpacho and siestas get the Andalusians through the summer. Gazpacho is a tomato-based soup that can commonly have onions, peppers, and other vegetables, served cold. To many, the idea of a cold soup is a bit strange but a good, homemade gazpacho will convert you to a gazpacho addict in the summer. You'll be seeking out Spanish chefs and requesting gazpacho daily.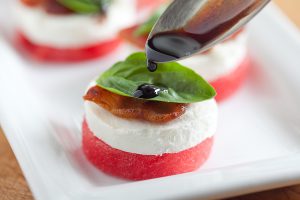 Watermelon and Cheese
A Greek favorite, the combination of sweet watermelon with salty cheese unexpectedly works in perfect harmony. The Greeks eat it with either feta or halloumi and you can even drizzle a bit of olive oil over the top. Take a hint from the Greeks who know a thing or two about food and warm weather.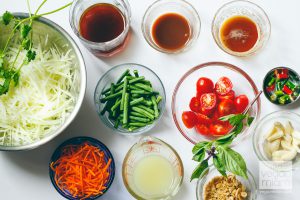 Thai Papaya Salad (Som Tam)
Some cultures go for the opposite approach in the heat and eat spicy foods to get them sweating. Try out the Thai papaya salad, that is sure to make year heartbeat, your body sweat and possibly make you cry, depending on how much heat it brings. Filled with delicious shredded, firm, green papaya, a dose of toasted peanuts, tomatoes, lime juice, a hint of fish sauce, and very, very spicy chili peppers this dish is a culinary marvel.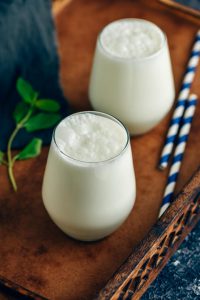 Ayran
So this is not exactly food, but rather a drink, but it is perfect for the summer! Ayran is unique, to say the least. Many people need to taste it 3, 4, or 5 times to get the taste for it. But once you like it, you fall in love, and it becomes a bit of an obsession (trust me). Ayran is a cold, salty, yogurt drink from Turkey that consists of fresh Turkish yogurt, that is tangy, and not sweet, with a bit of salt added and mixed with some water before served. Ayran alongside meat dishes is a match made in food heaven, refreshing your mouth between each hearty bite.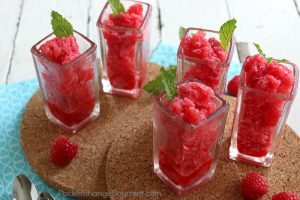 Granita
Commonly eaten for breakfast by the Sicilians, granita, is a semi-frozen, flavored ice dish. It can be compared to a mix between a slushy and sorbet. The most traditional flavors are lemon and strawberry but nowadays, granita can be found in all different flavors. The classic granita is served alongside or inside a piece of freshly baked brioche. Granita can easily be had for dessert or simply as a mid-day snack. It might be hard to find granita in your city but it is worth the hunt, or even possibly, a trip to Sicily.