Bitcoin is an electronic currency used in all forms of transactions. Like any other currency, it's subject to appreciation, depreciation, and minting – albeit not traditional. Like most currencies, Bitcoin has no central bank that regulates its use and distribution. It's a currency that can be transferred to from one individual to another without the need for intermediaries. Since the currency does not possess a central bank or governing entity, the records of transactions are stored and publicly distributed through cryptography in a ledger called blockchain.
Like most cryptocurrencies, it can be transferred from user to user as payment for services rendered and can be traded. More importantly it can be converted to tangible money. Most times, tangible currencies are the yardstick to which cryptocurrencies like Bitcoin and Litecoin are held up to.
Bitcoin did not just appear out of thin air. It was initially created by an unknown individual known only as Satoshi Nakamoto in 2009. Satoshi didn't keep his brilliant invention to himself, he made it open source and that is why it can be manufactured by basically anybody after the process of mining. Although the process is long and it involves complex mathematical equations and power to mine Bitcoin, it can be very lucrative when done extensively.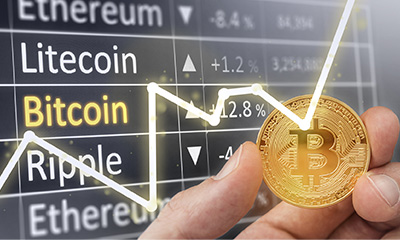 Hype surrounding Bitcoin
Bitcoin is essentially the genesis of all cryptocurrencies. Bitcoin is one of the majorly successful cryptocurrencies over the decade. It gave way to the birth of numerous cryptocurrencies like Litecoin and other altcoins and because of this, and other insurmountable factors, the currency tends to appreciate in value immensely. There have been a lot of fluctuations over the years and to investors and traders, these fluctuations are a good thing and not a disadvantage – depending on when you purchase.
Investing in Bitcoin
In 2017, Bitcoin reached some fantastic highs that have never before been recorded for a cryptocurrency. This sudden upward movement led to an investing frenzy and, sure enough, Bitcoin appreciated to reach even higher highs. However, in 2018, things changed completely. The market began to lose momentum and people began to cash out and spend their investment and this caused Bitcoin to rapidly decline in value. A lot of people lost their investment and were ruined. They kept believing that the price would push upwards and whenever it did, people with cash would buy more and it would plummet again. In essence, it's like any commodity on the market. It is subject to fluctuations but, admittedly, it has the propensity to fly high and fall hard. 2017 wasn't the first time that Bitcoin would appreciate so much in so little time. There was the major boom of 2013 too. Bitcoin is truthfully not very stable. Only invest in it when there is major momentum and what you can afford to lose.
Make money using Bitcoin
Contrary to what most people might think there are a myriad of ways to exploit the cryptocurrency Bitcoin without necessarily investing in it. You could be a short time trader when the currency is on the rise. You could buy it when it's slightly low and when it appreciates a little bit, you sell higher, and then repeat the whole process again. It might not be as lucrative as long-term investments but, thankfully, it's not as dangerous either.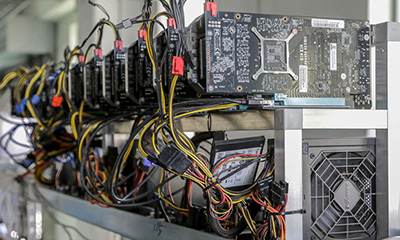 Blockchain mining
Bitcoin doesn't have a centralized system and it's difficult to keep account of all the transactions that occur during the course of trading. The central bank of any major currency keeps the ledger that allows those who run it to keep account of all the transactions that take place. It's one of the ways to make sure that counterfeit currencies don't exist in the market. Blockchain mining is essentially putting the power of the central bank in the hands of a few dedicated miners. Blockchain mining is a very touchy way of making a living. It requires a well-equipped and powerful computer and access to electricity, which most times costs more than the actual amount made mining. It involves solving extremely difficult mathematical equations generated by the Bitcoin software. Once your computer successfully breaks the problem, the equation is solved, and the ledgers are updated. There is usually a compensation for each ledger completion. That's how Bitcoin mining works in a nutshell. It is a sure way to earn substantial income, if the costs don't eventually cost more than you make. It's a fickle way to earn money and it is not recommended to most but if you work around the energy costs, it's a particularly lucrative means to make money.
Bitcoin is a revolutionary cryptocurrency that affords the average person the chance to make more money than they are normally used to. From difficult blockchain mining to unpredictable Bitcoin value, the cryptocurrency provides an honest way to make money on the internet.