We often find ourselves stuck in the middle of a fashion emergency when we have no clue where to go and what to do with the immense amount of possibilities and options available right in front of us. Bewildered and confused, we go out making the wrong choices that often end up in fashion disasters! Accessorizing your outfit correctly is the key here and we surely have you covered!
Every article of clothing has a certain language it speaks and for every neckline created, there is an ideal match out there which will finish the whole look with the cherry on top of the cake! And this cherry is the perfect neck accessory that you can effortlessly don and bring out the best in you! Are you prepared to unleash the magic?
The Choker
We live in a world where chokers have been the biggest fashion fad lately. They come in an array of forms and patterns that make them such a chic accessory to own! Subtle and slender chokers make for a great accessory with sweetheart necklines and tube dresses. Chokers are a very versatile accessory and would totally elevate your look!
Style your chokers and experiment with the greatness it offers. Layer it up and down and extract the best out it for the quirkiest results.
The Princess Necklace
Delicate and intricate, the princess necklace is a total stunner! It comes with staggering bedazzled embellishments that are a total winner! The princess necklace makes for a great companion with deeper and more plunging necklines and can kick-start your fashion endeavors in the best way possible. Next time you want to bring out the little sexy minx in you, do not forget to balance it out with a princess necklace to take it up a notch instantly.
The Collar
Oh well! Say hello to this gorgeous new trend and be sure that it is certainly here to stay and take the world of fashion by storm! The collar is a great way to add a tinge of sass to your ensemble and is a great accessory for both formal and casual wear. Isn't that like the best of both worlds?
The collar or some might even call it the bib, makes for a great pick to style with round necks and even those extravagant high turtlenecks. Make sure you keep the collar away from v-necks because these two are not the best of friends. The collar looks amazing with off-shoulder tops and blouses too and is a very feminine and sexy accessory to add to your list of trinkets.
The Classic V-Shaped Necklace or Pendant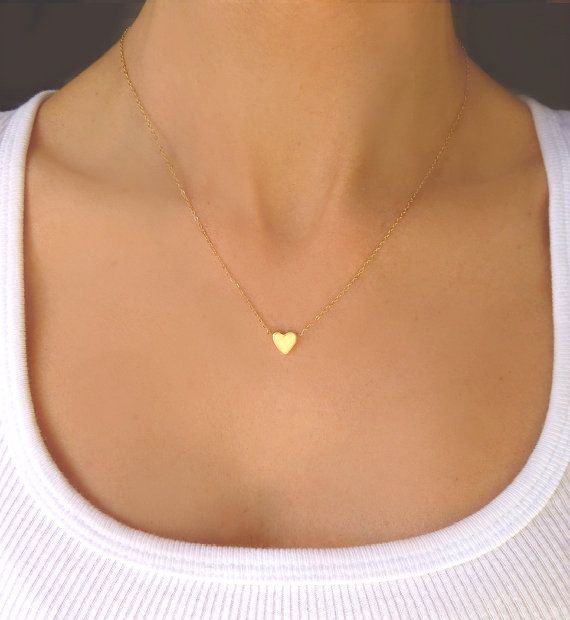 Playing match here would be the best kind of option because v-neck blouses and dresses look the most scintillating with v-shaped pendants and necklaces. Allow it to stop 2-3 inches above your neckline for a mystical effect.
These delicate and sleek v-shaped pendants pair very well with halter necks too and the slender chains help keep the attention to your alluring collar bones. Mix different colors and styles and watch this trend creep up to you always!
The Angular Necklace
Crisp geometry, great cuts, and perfect designs are some characteristics that you can use to identify an angular necklace. They come with a great taste and style and are also absolutely multifaceted.
This beauty looks great with square necklines and even tank tops with sleek straps. It is a delight to flaunt on casual days when you do not need the crazy drama in your life. Solid colors and great silhouettes make this accessory pop right out, giving you the ideal slate to style on.
Long Beaded Necklaces
This used to be quite the rave at one point and we have no complaints here, right! Long necklaces are a must-have in your wardrobe and come to your rescue in multiple ways. These long necklaces could be embellished with or without a pendant and work effortlessly in making the right impressions.
Long necklaces can be worn with boat neck tops and blouses and can even be paired with deep and plunging necklines in a more subtle manner. You are now ready to whip it in style, girl!
Short Round Necklaces
Just when you thought you had nothing to accessorize your button-down collar shirts, here comes the short round necklace! Short necklaces with pearls or a small, dreamy pendant are definitely the best way to add a splash of bling to your collar shirts!
These short necklaces are a total party starter and would bring oodles of style to your next ensemble, making you ready to conquer it all with truckloads of class!