The Super Bowl is arguably the greasiest, trans-fat-filled day of the year – Thanksgiving aside. 😃 The Super Bowl is essentially that one time each year that whatever you want to eat goes. Nobody gives you grief or tries to save you by saying "You should watch your cholesterol" or something along those lines. It's safe to say that nobody really watches the Super Bowl alone. It's not just something you do by yourself. Who are you going to watch the Super Bowl halftime performance with? They've had Lady Gaga and Bruno Mars recently, anything can happen. You are no doubt "watching" the Super Bowl with friends and you will most-likely make a party out of it, after all that's what adults do!
Just because it's the Super Bowl and "you can eat whatever you want" be mindful of your heart and waistline which never get "cheat days" so you don't either… So, without further ado here are a couple of ways you can make your Super Bowl party healthier.
Seek low calorie snacks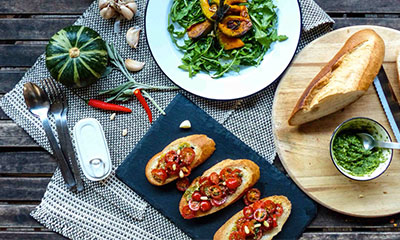 That this seems a bit impossible. It's the Super Bowl. It's supposed to be a festival of beer and grease so how are we going to find foods for snacks that are going to provide that football feel and still stays true to its greasiness and deliciousness. Well, that's impossible. There is no substitute for all the great stuff. There's no good substitute for a well-made hotdog or nacho cheese covered chips. We can, however, make attempts to get the next best thing with snacks that no one ever pays attention to like their healthier variants. For instance, no Super Bowl is complete without a little chip and dip so why not make the chips organic and make the dip homemade? There are loads of healthy dip options online that are relatively inexpensive to make. A good example of such dip is the Smoky Roasted Red Pepper Cannellini Dip. All peripheral foods like pizza and tarts could be switched for fruit-based snacks.
Serve healthy beverages
Snacking is only half of the health problem the other half is the choice of beverage. This might not seem like a big of a deal to you but sodas and beers contain a shocking amount of processed sugar which will come back to bite you in the ass one way or the other. At parties like these, good old-fashioned beer or Coke is the choice drink. It's deviating from the whole Super Bowl tradition but you can mix things up a little this year. You can switch the beers and the sodas for something far healthier like La Croix, fruit punch, or other infused drinks.
If your guests aren't down with water and punch you could offer a lite beer and diet soda. These options aren't exactly healthy but they are a start. They are better than the alternative. Although lite beer is not significantly less calorie filled, they tend to contain up to 30% less of the overall calorie content of the average beer.
Score with fiber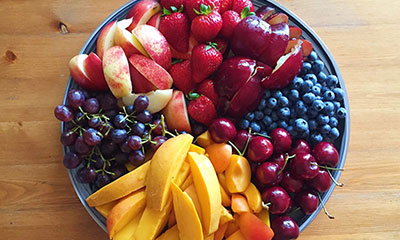 The thing about eating is that it's a voluntary action. People eat so frequently that they sometimes forget that they are doing it. It evolves from a voluntary action to a more reflexive action and you definitely don't want that to happen. Passive eating looks bad especially if you're consuming carbs and trans-fat. It can cause an increase in overall body weight and other "not so friendly" implications. Over-eating is bound to happen at Super Bowl parties and that is why you have to shut it down before it makes its way through your party. Eat a nutrient-filled fiber filled meal as a welcome snack or food. The high fiber meal ensures that you're full from the get-go and it attacks your natural desire to over eat. Some example of fiber-filled foods are chili, fruits, grains, nuts, etc.
The Super Bowl is no doubt a sporting event that everyone looks forward to. The ceremony and spectacle communicate to its viewers and enthralls them, but without active control of consumption you might find yourself tempted to leave all your principles behind, but it's not just worth it. These tips will help you to try to stay healthy during the big game!